A Bit About Sites by Fee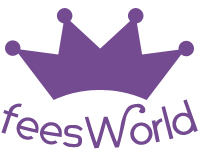 Sites by Fee was 'officially' started by Fiona Taylor (nee Fiona Gifford) in May 2006, though Web Design has been carried out by Sites by Fee since 1996. In May 2006, Fee Taylor left the comfort of her day job as an IT Specialist to start Sites by Fee in a full-time capacity. Almost two years on, and the business is thriving.
At Sites by Fee you will recieve a personal, friendly and professional service at a very good price and promise you will not be 'just another' customer.
Sites by Fee are a member of the UK Web Design Association (UKWDA).
Sites by Fee, Fiona Taylor, trade as FeesWorld.

About Fee
Born in Ulverston in the English Lake District, Fee has since lived in many different places around the UK, both as child and adult, including Port-Glasgow in Scotland, Redditch in Worcestershire, Middlesbrough in the North East, Basingstoke in Hampshire and now Camberley in Surrey.
Fee has 'A' Levels in Art, Economics and Sociology and a BSc. in Multimedia, in which she gained a First Class with Honours.
Fee worked for IBM, both during and following her degree, as, among many other things, an IT Specialist. Fee worked in various roles at IBM, including Domino Developer, New Media Developer, Web Specialist, Graphic Designer, Courseware Engineer and finally as a Lead eLearning Specialist.
Fee now lives in Camberley in Surrey with her husband, Paul. It has been Fee's dream to work for herself for a lot of years (and eventually work that into a more self-sufficient lifestyle), and as a multi-skilled Professional with skills and experience of all elements of Web & Graphic Design and Development, she found herself in the ideal situation for that dream to begin realisation in 2006.